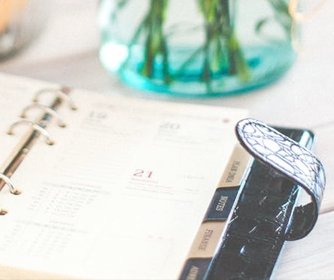 Stay up to date with Mike's latest speaking and book signing appearances.
Professional jazz pianist and composer who has played in the New Orleans French Quarter; television and radio host; a public speaker and humorist; trial and appellate lawyer.  Michael H. Rubin's unique blend of scholarship and humor has made him a sought-after, nationally-known speaker who has given over 400 presentations throughout the U.S., Canada, and England to a variety of groups ranging from Fortune 500 companies to professional organizations to community and religious groups to bookclubs.
Combining an informal approach with scholarship, thought-provoking commentary, and humor, Rubin has created a signature audio-visual presentation style using a computer and a projector to illustrate his substantive talks.  Consisting of a constantly moving and shifting display of multiple layers of photos, illustrations, and words, nothing remains static on the screen for long, and everything is timed to reinforce Rubin's rapid-fire, in-depth analysis.  Attendees at Rubin's programs have given him enthusiastic ratings, including "Best talk I ever heard," "Rubin was great," and "Fantastic."
Locations where Rubin has wowed audiences with his unique style include: Atlanta, Austin, Beverly Hills, Boston, Bretton Woods, Buffalo, Chicago, Dallas, Denver, Des Moines, Destin, Honolulu, Hot Springs, Houston, Jackson (Mississippi), Kansas City, Las Vegas, Lexington, Lincoln (Nebraska), London (England), Los Angeles, Miami, Minneapolis, Nashville, New Orleans, New York, Orange Beach, Orlando, Palm Beach, Point Clear (Alabama), Poipu (Hawaii), Providence, Reno, Rockport, Salt Lake City, St. Louis, San Antonio, San Diego, San Francisco, Savannah, Seattle, Shreveport, Sun Valley, Toronto, Vancouver, Virginia Beach, Harvard Law School, Georgetown Law School, Hastings Law School, and the Anderson School of Management at UCLA.
Rubin gives multimedia presentations, both in person and via Skype and Facetime,  about each of his two novels, The Cottoncrest Curse and Cashed Out. His presentations are geared to the specific audience he is addressing and are fast paced. He concludes by reading a brief excerpt from the book.
Contact: Mike@mrubinbooks.com
UPCOMING EVENTS
Contact Michael H. Rubin [mike@mrubinbooks.com] for a list of events in your area.
PREVIOUS EVENTS
December 3, 2018
The Oaks Kiwanis Club
Mike gave a multimedia presentation on Cashed Out and showed the connections between scenes in the book and current events.
May 29, 2018
Baton Rouge Bar Association Legal Education Program, Baton Rouge, LA.
Mike gave a multi-media presentation on "Ethics: Are You Cashing In or Cashing Out?" He'll be discussing ethical issues that the protagonist of his award-winning legal thriller, Cashed Out, faces in the novel.
June 8, 2018
Washington State Bar Real Property Probate and Trust Section Seminar, Suncadia Resort
Mike was the keynote speaker on the topic of "The Ethics of Negotiations: Are There Any?"
June 14, 2018
Cortana Kiwanis Club and Denham Springs Kiwanis Club
In a busy day, Mike made presentations to two separate Kiwanis clubs, one at breakfast and one at lunch, about his latest legal thriller, the award-winning Cashed Out.
June 16, 2018
Baton Rouge Genealogical and Historical Society, Bluebonnet Library, Baton Rouge, Louisiana
Mike gave a multi-media presentation about the "history behind the mystery" of his award-winning historical thriller, The Cottoncrest Curse.
May 16, 2018
Oschner Life-Long Learning Institute, Baton Rouge, Louisiana
Mike gave a multimedia presentation on his award-wining latest legal thriller, Cashed Out, and autographed books.
May 11, 2018
American Bar Association Real Property Section Spring Symposium, Orlando, Florida
Mike was the keynote speaker on ethics, giving a multimedia presentation on issues facing lawyers whose clients are engaged in the state-legalized sale of medical marijuana.
April 27, 2018
Malice Domestic, Bethesda, Maryland
Mike was one of the featured authors at this annual thriller-fan event, was a panelist, and was the leader of another panel
March 18, 2018,
Limmud, New Orleans
Mike gave a fast-paced multimedia presentation about the background of CASHED OUT and read an excerpt from the novel..
February 15, 2018,  7:30 a.m..
Sunrise Kiwanis Club, Baton Rouge, Louisiana

January 9, 2018,  6:30 p.m.
Murder by the Book Bookstore, Houston

December 6, 2017
New Jersey Institute for Continuing Legal Education, New Brunswick, New Jersey
November 28, 2017, 6:00 p.m.
Barnes & Noble, Jacksonville, Florida
November 18, 2017
Sacramento Book Club, Sacramento, California
November 13, 2017
P. Causey Book Club, Baton Rouge, Louisiana
November 11, 2017
New Orleans Book Festival
October 29, 2017
Men of Mystery, Irvine, California

October 27, 2017
International Conference of Shopping Centers Law Conference, San Antonio, Texas

October 19, 2017
The Mysterious Bookshop
Mike and co-panelists/authors Jenny Milchman and Mark Ellis addressed a packed house at this historic bookstore for a fast-paced discussion about the importance of location in novels.
October 12-15, 2017
Bouchercon
Mike joined a hundred other authors in Toronto at Bouchercon, an annual world mystery convention where every year readers, writers, publishers, editors, agents, booksellers, and other lovers of crime fiction as they gathered for a 4-day weekend of education, entertainment, and fun.
October 2, 2017
U.S. Fifth Circuit Bar Association
Mike was one of the keynote speakers at this annual event. Lawyers from Texas, Louisiana, and Mississippi gathered in New Orleans to hear Mike give a multi-media presentation on "Lawyers, Unpopular Clients, Unpopular Causes, and the Quest for Justice."
September 18, 2017
Valentine Book Club
September 11, 2017
Talk About Books Book Club
September 7, 2017 , 6pm
Octavia Books, New Orleans
August 24-27, 2017
KillerNashville
Mike was a panelist at KillerNashville with other thriller authors. This was a convention where authors, publishers, agents, readers and aspiring writers meet for workshops, panels, and more in Music City.
August 20, 2017,
East Baton Rouge Parish Library
East Baton Rouge Parish Library, Goodwood Branch
Mike was joined by an enthusiastic crowd for the launch of his second thriller, "Cashed Out." Mike gave a fast-paced multimedia presentation about the background of the story and read an excerpt from the novel.
August 6, 2017
LaFourche Parish Bar Association, Thibodeaux, Louisiana
June 7, 2017
Louisiana State Bar Annual Meeting, Destin Florida.
A nationally known legal ethicist, public speaker and humorist, as well as a full time appellate attorney,
Mike has had a varied career.
©2017 Michael H. Rubin. All rights reserved. Site designed and powered by
JKS Communications