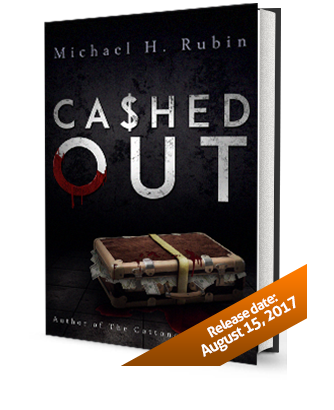 Critics and readers are raving. Read what everyone is talking about!
Michael H. Rubin catapults his main character, Schex Schexnaydre, into impossible situations, and the tension never lets up. Schex finds himself engulfed in a series of seemingly inescapable physical and mental traps. And then . . . neither our hero nor the reader has a way out of the growing, chilling suspense until the surprising conclusion.
— Steven W. Kohlhagen, author of "Where They Bury You" and "The Point of a Gun"
Michael H. Rubin's new legal thriller is filled with great local color, entertaining characters, and plenty of action. CASHED OUT goes beyond the typical setting and deeper into Louisiana in a way that makes the reader feel she's being pushed down the bayou at breakneck speed. It's fresh, exciting, and well paced. I'll be watching for the next in the series for sure. Five Stars!
— Manning Wolf, author of the thriller, "Dollar Signs."
A nationally known legal ethicist, public speaker and humorist, as well as a full time appellate attorney,
Mike has had a varied career.
©2017 Michael H. Rubin. All rights reserved. Site designed and powered by
JKS Communications